Salesforce is a leading cloud-based customer relationship management (CRM) software provider that offers a suite of cloud solutions to help businesses manage various aspects of their operations. There are 15 Salesforce clouds, out of which 6 are major clouds that cater to specific business needs. These clouds are Sales, Service, Marketing, Commerce, Community, and Platform
While these major clouds cover most of the business needs, Salesforce also offers a range of additional clouds that cater to specific requirements. These include  Integration Cloud ,App cloud, IOT Cloud ,Manufacturing Cloud,Financial Services Cloud,Education Cloud,Nonprofit Cloud,Health Cloud,vaccine cloud.
Sales Cloud
Sales Cloud is one of the original cloud offerings from Salesforce, and it remains one of its most popular solutions. It provides businesses with a centralized location to manage all of their sales activities, from lead management to deal closure. This solution is ideal for businesses looking to streamline their sales processes and improve their sales teams' 
Here are some of the key features of Sales Cloud:
Contact Management: Sales Cloud provides tools for managing customer and prospect data, including contact information, account details, and interaction history.
Lead Management: Sales Cloud includes tools for managing leads, including lead capture, qualification, and distribution.
Opportunity Management: Sales Cloud provides tools for tracking sales opportunities, including deal size, expected close date, and the status of each opportunity.
Forecasting: Sales Cloud includes forecasting tools that allow sales teams to make informed predictions about their sales performance, based on historical data and current deals in progress.
Mobile App: Sales Cloud is a mobile software for iOS and Android smartphones that allows sales professionals to access customer and prospect data, update prospects, and log activity while on the road.
Collaboration: The sales teams may share information, work together on deals, and get alerts when deals change thanks to the collaboration features included in the sales cloud.
Reporting and Analytics: Sales Cloud offers powerful reporting and analytics capabilities that give real-time insights into sales success, including pipeline, quota attainment, and forecasting accuracy.
Service Cloud
Service Cloud is a cloud-based solution that helps businesses manage their customer service operations. This solution allows businesses to manage customer interactions across multiple channels, including phone, email, and live chat. With Service Cloud, businesses can provide quick and efficient service to their customers, improving customer satisfaction and reducing customer churn.
Here are some of the key features of Service Cloud:
Case Management: Case management features, such as case creation, case assignment, and case resolution, are provided by Service Cloud.
Omnichannel Support: Customer support requests can be received and managed by organisations using a variety of channels, such as chat, phone, email, and social media, thanks to Service Cloud.
Knowledge management: The Care Cloud has a knowledge base that enables companies to store information and share it with their customer service teams so they can respond to inquiries from customers in a precise and consistent manner.
Agent Console: Care Cloud offers an agent console that simplifies the customer service procedure and gives agents access to the data they need to rapidly and effectively address client issues.
Marketing Cloud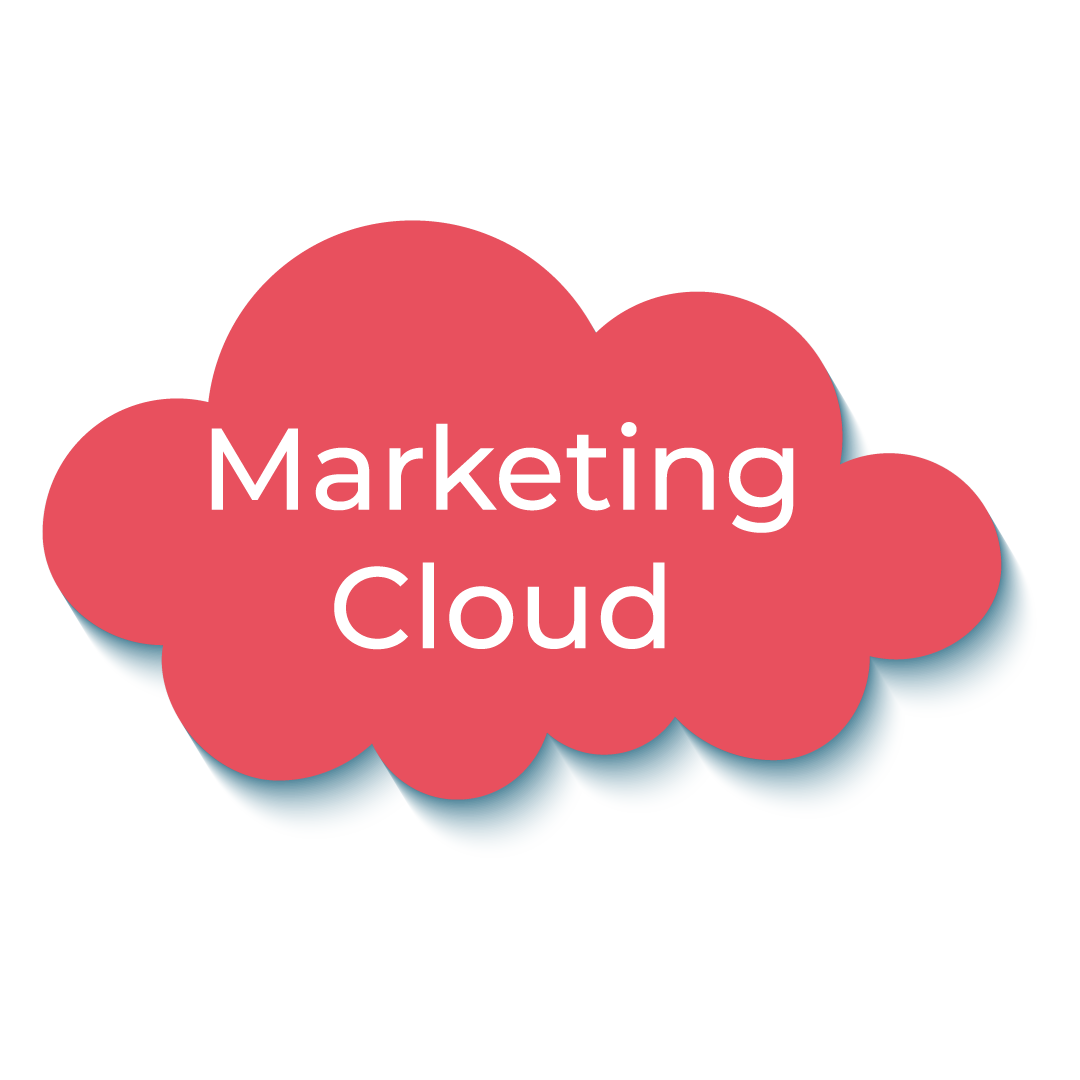 What is Marketing Cloud ?
Salesforce offers a set of digital marketing solutions called Marketing Cloud. It is made to assist businesses in interacting with their clients and potential clients over a variety of channels, including email, social media, mobile, and the web. The purpose of the Marketing Cloud is to give organisations an uniform platform for managing client interactions and data so they can deliver individualised and pertinent experiences at scale.
Here are some of the key features of Marketing Cloud:
Email marketing: Marketing Cloud offers tools for producing and distributing targeted, pertinent emails to consumers and prospects, with capabilities including drag-and-drop email builders, A/B testing, and in-context email performance monitoring.
Social Media Marketing: Marketing Cloud's Social Media Marketing features tools for promoting and managing a brand's presence on social media sites like Twitter, Facebook, and LinkedIn. This includes tools for posting and planning ahead, keeping tabs on social media activities, and measuring social media performance.
Mobile Marketing:Marketing Cloud's Marketing Cloud offers tools for developing and delivering mobile-optimized marketing experiences, such as SMS messaging, push notifications, and in-app messaging.
Web personalization: Marketing Cloud gives companies the ability to provide customers customised content, offers, and recommendations on their websites based on consumer information and behaviour.
Journey Builder: Based on real-time consumer behaviour and data, Marketing Cloud's visual journey builder enables firms to plan and automate cross-channel customer journeys.
Data management: By providing tools for gathering, storing, and analysing customer data, organisations are able to get a full picture of each client and use that information to guide their marketing choices.
Analytics: The Marketing Cloud is equipped with powerful analytics capabilities that offer in-the-moment insights into consumer behaviour and campaign effectiveness, enabling firms to swiftly modify their marketing plans and take wise decisions.
Overall, Marketing Cloud provides a complete set of tools for managing client interactions and data, empowering businesses to expand the delivery of relevant and personalised experiences and improve marketing outcomes.
Commerce Cloud
Commerce Cloud is a cloud-based solution designed to help businesses manage their e-commerce operations. This solution provides businesses with a comprehensive platform to manage their online store, including product management, order management, and payment processing. With Commerce Cloud, businesses can improve their online sales and provide a seamless shopping experience for their customers.
Shopping Experience: Personalized and smooth shopping experiences are made possible by Commerce Cloud's features, which include product recommendations, real-time inventory changes, and mobile-friendly checkout. 
Multi-Channel Selling: Selling across many channels is made possible by Commerce Cloud. This includes a company's own website, a mobile app, and online markets like Amazon and eBay.
Order management : Order management features are available through Commerce Cloud, including real-time order tracking, shipping and tax estimation, and returns administration.
Customer service: From order placement to post-purchase client assistance, Commerce Cloud and Service Cloud are integrated to offer a consistent platform for handling customer interactions and support requests.
Analytics: Commerce Cloud offers powerful analytics tools that offer in-the-moment insights into the success of the online market, including sales, consumer behaviour, and site traffic.
Personalization: The Commerce Cloud enables companies to provide customers tailored information, promotions, and product recommendations.
Site Management: Site management capabilities, such as customizable themes and a drag-and-drop visual site builder, are provided by Commerce Cloud for managing the appearance and feel of an e-commerce site.
Analytics Cloud: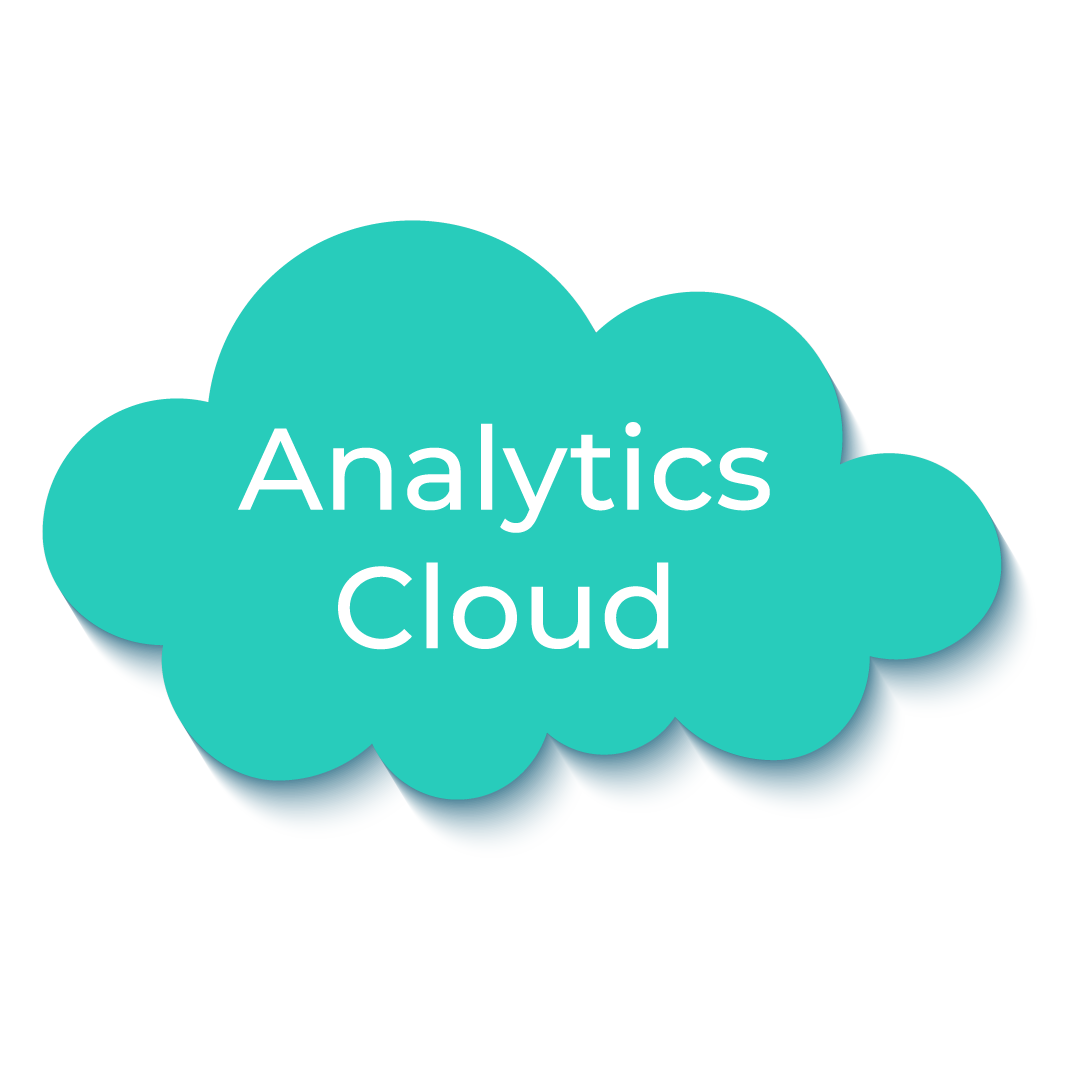 The analytics cloud, also known as the Salesforce Einstein Analytics, is an AI-powered analytics platform that provides businesses with real-time insights and predictive analytics capabilities. The analytics cloud integrates with the Salesforce platform and provides businesses with a single source of truth for their data, making it easy to access and analyze data from across their organization. The analytics cloud enables businesses to make data-driven decisions, improve customer engagement, and drive innovation.
Here are some of the key features of analytics Cloud:
Data exploration : Data exploration is made possible by the interactive dashboards and visualisations offered by Analytics Cloud, which also offers multi-dimensional analysis, real-time data streaming, and sophisticated data filtering.
Data Preparation: Data cleaning and transformation solutions, such as data blending, data quality checks, and data enrichment, are provided by Analytics Cloud.
Predictive Analytics: Analytics Cloud's predictive models and machine learning algorithms for commercial use in identifying patterns and making predictions based on data.
Collaboration: Analytics Cloud offers knowledge-sharing and collaboration capabilities that let teams work together on data analysis, exchange ideas, and make decisions based on that data.
Community Cloud
Community Cloud is a cloud-based solution designed to help businesses create and manage online communities. This solution provides businesses with the tools they need to engage with their customers and partners, including forums, blogs, and user-generated content. With Community Cloud, businesses can build strong relationships with their customers and partners, improving customer satisfaction and loyalty.
Here are some of the key features of Community Cloud:
Templates that can be customised: Community Cloud offers drag-and-drop tools and customizable templates for building and developing online communities, allowing businesses to match the appearance and feel of their brand.
Collaboration: Collaboration features are provided by Community Cloud, allowing users to connect with one another and share ideas in a safe online environment.
Knowledge Management: Community Cloud offers tools for sharing and gaining access to knowledge, including documents, articles, and multimedia content.
Customer Engagement: Community Cloud offers tools for interacting with customers, such as feedback forms, self-service options, and customer service portals.
Other Types Of Salesforce Clouds Are As Follows : 
Integration Cloud :

It gives huge organisations a single picture of client data
App cloud :

to control applications, users, and events
IOT Cloud :

for translating raw data received from linked smart devices into relevant  consumer data 
Manufacturing Cloud :

It offers manufacturing businesses a CRM solution
Financial Services Cloud :

It offers financial advisers functionality for asset management and wealth management.
Education Cloud :

to oversee the student experience, admissions, operations, and recruitment for educational institutions

Nonprofit Cloud :

for running operations for nonprofit organisations, including managing contributors and fundraising
Health Cloud :

It integrates medical, benefit, and patient data for healthcare organisations
vaccine cloud :

a new cloud for controlling the administration of the COVID vaccine, its condition, and test results
These clouds can be used independently or in conjunction with other clouds and technologies from Salesforce.
In conclusion , Salesforce offers businesses a range of cloud platforms, each designed to meet specific business requirements. From the IoT cloud, custom cloud and collaboration cloud to the app cloud and analytics cloud, businesses can choose the cloud that best fits their needs and goals. Whether you're looking to streamline operations, improve customer engagement or drive growth, Salesforce has a cloud platform that can help you achieve your goals.
Keep Learning :
To enhance your knowledge  consider attending our Salesforce Introduction Sessions. Register for the webinar now by clicking on the link below.
https://premiumlearnings.com/contact/
You can also download premium learning's app from the link below
https://play.google.com/store/apps/details?id=com.premiumlearnings.learn&hl=en