English, Communication And Interview Preparation Course
Online Spoken English & Communication Class With Interview Preparation
Enhance your communication skills and master the art of interview success to secure your dream job effortlessly .
LIVE Spoken English, Communication And Interview Preparation Class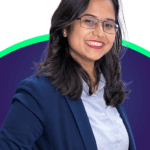 Mrs. Pooja Katneshwarkar - Head of Learning & Development
Hinglish (Hindi + English)
No matter who you are – a student, a professional, a homemaker, or a businessman – having excellent English communication skills is Important. Our premium learning platform 
can assist you in transforming your personality by enhancing your spoken English abilities. Our skilled teachers not only
help learners improve their reading, listening, and speaking skills in English, but also boost their confidence. 
Enroll in our Online English speaking course and gain the
flexibility to learn anytime, anywhere .
We will focus on enhancing your interpersonal skills 
and overall personality development. Additionally, you will participate in
mock interviews and group discussions 
to help you succeed in landing.


This English Communication Course will last for one month, and we will have live interactive sessions. These sessions are focused on practical exercises and activities. 
The course aims to bring about a positive change in the trainees by boosting their confidence and self-belief.
This course is perfect fit for you if
How This Course Will Benefit You ?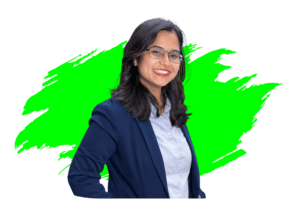 12+ years of experience in software development and Communication training in India and United Kingdom.
She has been the Winner of many Elocution, debate and personality contests till now. She has also been awarded by 'Fair and Lovely foundation' for her outstanding achievements.
Communication is her deepest passion and she believes it is magical. She has been training, mentoring and transforming personalities through her very connecting and motivating training sessions.
In her tenure as a trainer, she has worked on various aspects of communication like business communication, interpersonal communication, public speaking etc. and has addressed to a very diverse range of audience ranging from Students, Corporate employees, to entrepreneurs and politicians.
With Premium Learnings, she is advancing on this passionate and dedicated journey to empower and transform lives through the strongest tool of communication.
Roll up your sleeves to
level up your career !
You are just a click away

from your most wished offer letter !
Unlocking the Secrets to Interview Success: Join Our Upcoming Session and

Supercharge Your Career

Get ready to unlock the secrets to crack any interview and boost your career !