Master Career Accelerator Program
Supercharge your career with our comprehensive Salesforce Master Career Accelerator Program,

designed to enhance your skills and boost job prospects to 10X !

Our intense course curriculum will enable you to clear the Salesforce certified administrator certification ,Platform App Builder certification exam (DEV 402) and Certified Platform Developer 1 (PD1) exam.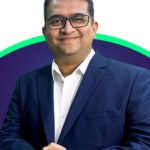 Mr. Sudhanshu Jain - Chief Mentor & Managing Director of Premium Learning Systems
Ms. Neha Saxsena - Technical Trainer
Hinglish (Hindi + English)
Salesforce is a top-notch platform that helps businesses manage sales, marketing, and customer service. It's customizable, works in the cloud, and offers valuable insights for better decision-making. With automation and integration features, it streamlines processes, boosting overall business performance.

Discover the power of Salesforce Training  through our premium learning certification courses! You'll become proficient in essential Salesforce concepts like Service Cloud, Sales Cloud, Salesforce objects, quote templates, lightning components, reports, and data management. Gain practical experience with industry-based projects and receive expert guidance to excel in mock interviews and craft a winning resume, securing high-paying job opportunities in this rapidly expanding field! Salesforce opens doors to lucrative careers across diverse industries, making it an exciting and rewarding choice for your future! 
Who can go for this Salesforce Certification?
What can you achieve by doing our Salesforce Career Accelerator Program?
You'll be fully trained and proficient in handling the Salesforce instance, platform, and database. Additionally, you'll learn about application design, platform configuration, and automation processes. you'll gain the skills needed to excel in Salesforce and elevate your career or business prospects

So, are you ready to take your career to the next level? Look no further than the Online Salesforce Career Accelerator Program – Salesforce Development Mastery. This 15-week intensive

online Online Salesforce course

is designed for professionals with 0-6 years of experience looking to excel in the rapidly-growing field of Salesforce development, regardless of their background.

Our expertly crafted curriculum is tailored to provide a comprehensive understanding of Salesforce development, including core Java, HTML, CSS, Salesforce Administration, Apex Development, Lightning Aura, and Lightning Web Components (LWC). Led by industry-leading experts with years of experience in Salesforce development, the course is taught in easy-to-understand HinGlish (Hindi + English) to ensure that everyone can follow along.

Throughout the course, you'll work on real-world projects that will give you hands-on experience with the latest technologies and frameworks, and be groomed for interviews to help you land your dream job.

But the training doesn't stop there. Upon completion of the course, you'll be required to pass a test and participate in a short interview to demonstrate your knowledge and skills. Successful graduates with 0-6 years of experience will also be eligible for our comprehensive recruitment assistance program, which provides support to help you secure a job in the Salesforce development industry.

Don't let your background hold you back from reaching your full potential. Sign up for the Career Accelerating Program – Salesforce Development Mastery today and start your journey to becoming a Salesforce developer .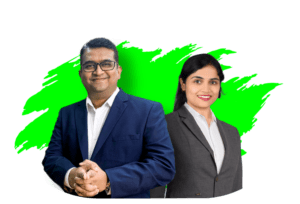 Sudhanshu Jain - Chief Mentor & Managing Director of Premium Learning Systems
Neha Saxena - Technical Trainer
In his 15 years of rich experience in business and training, Mr. Sudhanshu Jain has acceded multifaceted positions and responsibilities in CMM level 5 companies servicing several Fortune 500 customers. He also has expertise in implementing marketing clouds for major global product and communication companies.
He is renowned for his inspiring and transparent communication and his zestful visual training sessions where he incorporates drawings, anecdotes, and case studies. His teaching approach simplifies difficult concepts like coding frameworks and CRM design practices

Our Student's Have Been Placed In
You can get motivated by watching the

success stories

of our students.
Frequently Asked Questions