Online Digital Marketing Course
Improve and increase your job prospects by enrolling in our Career Accelerator Online Digital Marketing Course, with an extensively descriptive curriculum.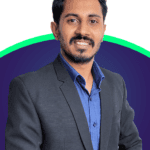 Mr. Viraj Waikar - Chief Marketing Officer
Hinglish (Hindi + English)
Here is the ideal online digital marketing course for you to master every Digital Marketing topic. Our digital marketing course provides growth hacking training along with digital marketing modules. We put more emphasis on practice as well as theory. An expert in the field who has worked on several digital marketing initiatives during his career and has 8 years of expertise in the field is the trainer of Online Digital Marketing Career Accelerator Program, which makes this course even more credible and 100% job oriented.
Right from e-mail marketing to Pay Per Click campaigns, you can learn to put all digital marketing strategies into practice in this course. You can start your career and improve your understanding of digital marketing by learning this course. After completing this course, you'll be qualified to work on digital marketing initiatives including email marketing, social media optimization, PPC, Google Analytics and much more. Being a leading Ed-tech firm, we take pride in supporting our students and upgrading their skills at all times. We offer the best training and complete recruitment assistance. You will receive a certification in the digital marketing program after completion of this course and will be 100% job-ready. So, Join the free demo sessions and kick start your digital marketing journey as soon as possible. 
What can you achieve by doing our Digital Marketing Course?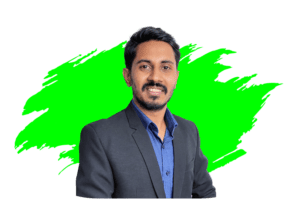 Our mentor for the Online Digital Marketing Program has 8 years of extensive experience in the field and knowledge to guide you in tackling various digital marketing challenges. He has worked as a digital marketing analyst and also completed google AdWords certification which makes him a great fit for a digital marketing trainer. He is qualified to train students on several facets of digital marketing thanks to his proficiency in technologies like SEO, online advertisements, email marketing, Google Analytics, AdWords, and Webmaster Tools.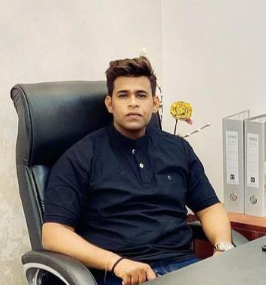 Faiz Wate
Co-Founder at Glaza Systems
Viraj Sir is one of the best Digital Marketing Teachers I have met. I had completed my advanced Digital Marketing Course under Viraj Sir, and if I compare it to the previous basic digital marketing course the things I learned under Viraj sir were immense as it helped me understand the marketing fundamentals and strategies better to help me grow my business.
Abbas
Digital Marketing Specialist at Raybal Group,Kuwait
My learning experience with Viraj Sir has been very positive. He is one of the best digital marketing tutor. The best part about learning with Viraj Sir is that he share practical knowledge with you instead of the bookish theory. Highly recommended for beginner to advanced digital marketing course.
Sayali Bane
Digital marketer, Cybage Software
Today I am working in digital marketing industry for last 6 years and for these successful journey only one person who always motivated me and gave me this learnings with great theoretical and practical knowledge is the viraj sir! Digital marketing is the industry where you will not grow with only theoretical knowledge, viraj sir having his own strategical experience which will 101% helps you while working.
Sayantan Palit
Digital Marketing Manager at nCircle Tech
Viraj Sir is really an excellent teacher. I was from an email marketing industry and was having trouble in escalating my career due to the shortcomings in my knowledge. When I started learning under Viraj sir I started understanding the vast scope of Digital Marketing. His teaching method was also very nice as I was able to grasp most of his taught modules within the class. His hybrid way of teaching modules with theory and representation was the best as it made relating to the notes/curriculum very easy. If you wish to learn Digital Marketing I recommend learning from Viraj Sir.
Vipul Sonya
Entrepreneur Mexa Enterprises
Viraj sir has been phenomenal always, helping and educational students, beginners, professionals digitally with marketing and learning on Digital platforms. His expertise is Google AdWords and Facebook Marketing. I myself had been trained under his guidance. According to my experience and knowledge I definitely recommend him.