Elevate your Career to New Heights
Learn Anywhere with a Good Internet Connection
Interactive and Immersive Instructor Led Learning
Improve your Learning Potential With
Programming Prerequisites
Learn the Basic Programming Languages required for Salesforce.
Learn to build, configure, and automate technology solutions.
Learn to build apps and solutions with Salesforce products.
Salesforce Lightning Development
Learn to build apps with Visualforce, components, and new design resources.
Course Completion Benefits
What Our Students have to Say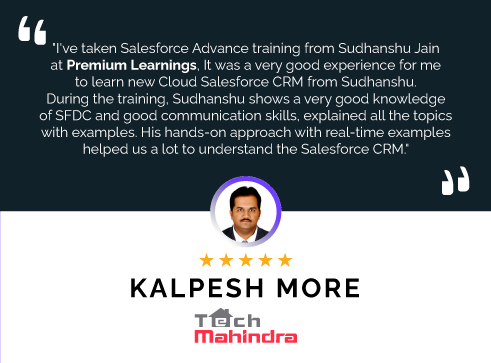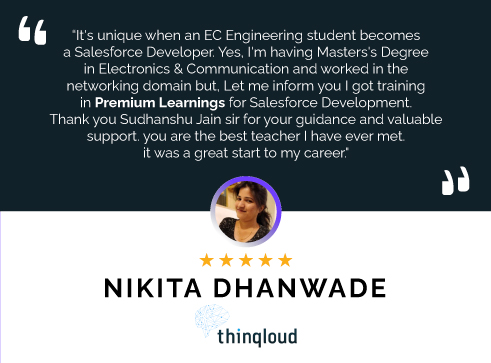 As the head of Premium Learnings, Mr Sudhanshu Jain leads a team of seasoned professionals specializing in Salesforce training and recruitment. With over 16 years of combined experience in CMM Level 5 organizations serving Fortune 500 clients, we bring a wealth of knowledge and expertise to the table.
You can enrol in many of our FREE Courses that will surely be able to help you are available in our Android App, which you can download from the Playstore.