English, Communication And Interview Preparation Course
Improve your Communications skills and learn through practice how to crack your interviews with ease to land your dream job.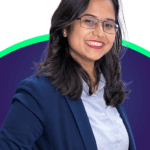 Mrs. Pooja Katneshwarkar - Head of Learning & Development
Hinglish (Hindi + English)
EIP is a 1 month long online, live, interactive, and highly practice-based intensive course that elevates the level of their English, Communication Skills, and interview preparedness. It brings out a transformation in the trainees in terms of their confidence and self-belief.
This course First equips the students with Vocabulary improvement and retention techniques. Once they have enough words handy brushes up on their Grammar basics to ensure they achieve enough Grammar accuracy.
Then the course shifts to the communication ground where a lot of group Discussions and speaking assignments are conducted in order to help them open up and gradually gain the confidence of speaking in groups.
With all this preparedness in terms of Grammar, Vocabulary, Fluency, and confidence the course gears up to the interview preparation section. It covers all the aspects to be taken care of before, during, and after the interviews.
Right from building the right mindset and acquiring the right attitude that can win the confidence of the interviewer, the course proceeds with detailed discussions on FAQ  scripts, impactful communication techniques, body language tips, rapport-building tips and finally closing the interview on an impressive note.
The replays of the sessions are uploaded regularly on LMS and a yearlong access to the same is provided. This has proven to be extremely beneficial in revising and reinforcing the learnings of the course.
This course is perfect fit for you if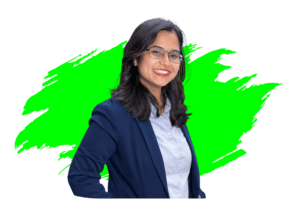 12+ years of experience in software development and Communication training in India and United Kingdom.
She has been the Winner of many Elocution, debate and personality contests till now. She has also been awarded by 'Fair and Lovely foundation' for her outstanding achievements.
Communication is her deepest passion and she believes it is magical. She has been training, mentoring and transforming personalities through her very connecting and motivating training sessions.
In her tenure as a trainer, she has worked on various aspects of communication like business communication, interpersonal communication, public speaking etc. and has addressed to a very diverse range of audience ranging from Students, Corporate employees, to entrepreneurs and politicians.
With Premium Learnings, she is advancing on this passionate and dedicated journey to empower and transform lives through the strongest tool of communication.